Hormone-Free In Glass Bottles
The freshest hormone-free milk in glass bottles is delivered every Thursday. Be sure to get yours before it's sold out each week.
Three reasons why milk in glass bottles is better than cardboard containers
Glass bottled milk tastes like MILK! Unlike cardboard containers, glass does not impart any foreign odor or flavor. And the glass keeps the milk longer than cardboard.
Glass containers are better for the environment. Our glass containers get recycled, they don't end up in land-fill.
Milk stored in glass has a longer shelf-life Our milk in glass bottles has a longer shelf-life because our supplier uses a combination of high temperatures and an ultra-clean filling environment.
We offer Vitamin D, 2% Reduced Fat, 1% Low-fat, Fat -free and Chocolate Milk in 1/2 gallon glass bottles. All our milk products are available 24 hours a day in our self-serve shed.
Eggs From Our Chickens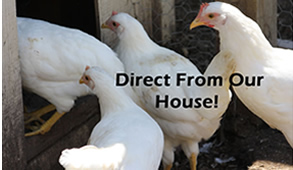 The eggs from our own chickens are far superior in many ways.
Eggs purchased in a grocery store were typically laid by a hen several weeks ago. Yes, it takes that long for the eggs to first be processed, then transported to the grocery store.
Our fresh eggs have more nutrients.As the eggs age, they lose some of their nutrients. Fresh eggs have about twice as many omega-3 fatty acids, 60% more vitamin A, 3 times more vitamin E, 7 times more beta carotene and 5 times more vitamin A! Yes, they do cost a bit more, but you are getting more!
You may be surprised that our eggs are less likely to be infected with salmonella.Even if you buy "cage free" eggs, the hens are sill living in very cramped quarters in a warehouse. They walk around in waste, and must be given antibiotics to prevent disease.
Our fresh eggs are tastier than the mass-produced type available at the supermarket. But don't take our word, stop by anytime. Our fresh eggs are available in our new self-serve shed 24 hours a day.
Fresh Homemade Mozzarella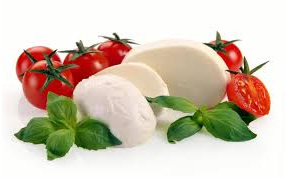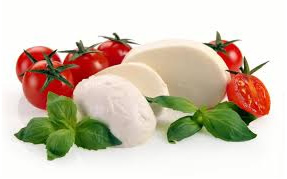 Be sure and try our fresh mozzarella from a local supplier. In just a few short weeks, we will have our own home-grown fresh tomatoes and basil to make the perfect summer caprese salad.
Would you like to receive an email when fresh mozzarella is received from our supplier?
Join our mailing list. Periodically, we will also email coupons and special offers.
Don't worry, we will never share your contact information, and we will only email you a few times a month
Remember our 24 hour self serve is stocked with fresh milk, eggs, mozzarella cheese, honey and pies.
Thank you for shopping with Lombardo Farms and we hope to see you soon!